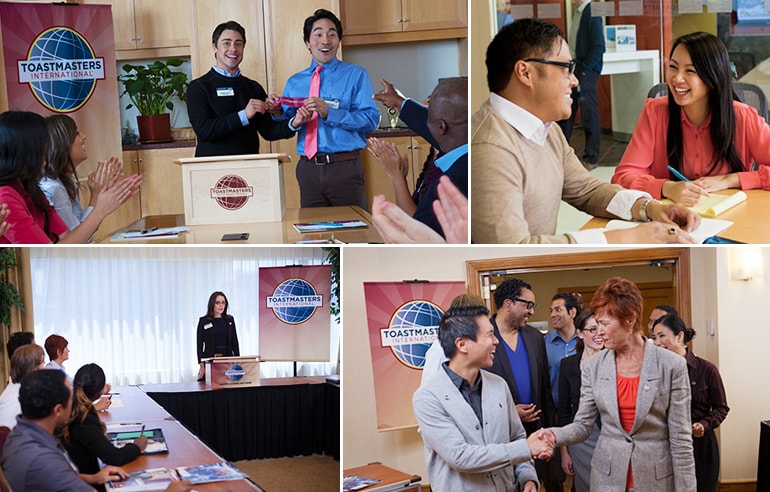 Club Officers
Club officers help members reach their goals through Toastmasters' educational program. If you're a club officer, log in here to access essential tools and resources.
District Leaders
The success of a district, its clubs and its members depends on how well a district leader executes the responsibilities of the office. If you're a district leader, log in here to access essential tools and resources.
Toastmasters-branded marketing materials to increase brand recognition.
Press releases and other materials create positive awareness of the Toastmasters brand in media outlets such as newspapers, websites and broadcast stations.
Here you will find all the resources that you will need to fulfill your role.
This honor is granted annually to select members who exhibit outstanding leadership in their club and district.
Refer to the infographic to learn how the various roles within Toastmasters serve our members.
Clubs, districts and individuals require certain documents to prove non-profit status, open bank accounts and file tax returns.
Use this research and data to help build district marketing plans and strengthen club officer training.
When you need information that's specific to your district, you can find it on your district's website.
The Leader Letter is sent to club officers and district leaders to provide tips and information clubs and districts can use to promote Toastmasters.